Offering Integrative Physical Therapy Services
At Camelview Physical Therapy, we treat a wide range of injuries and conditons and have conveniently listed them for your information. We know it is important not only what services we offer, but how we offer it.
You can count on our physical therapy professionals at CPT to possess the knowledge, expertise, and caring attitude necessary to meet all your physical therapy needs. We take pride in employing effective methods when treating injuries and debilitating conditions to get you back to living your life!
Our team of highly trained specialists is always ready to provide quality physical therapy and rehabilitation services. We use our combined knowledge and expertise to help our patients live life with better physical health. Trust us to relieve the pain and improve your function, so you can regain control of your life.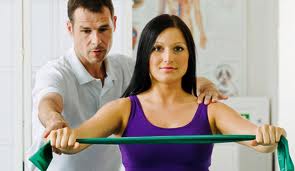 Physical Therapy-Orthopedic
Fractures and Dislocations
Total Knee Rehabilitation
Total Shoulder Rehabilitation

Anterior Cruciate Ligament (ACL) and Meniscus Rehabilitation